Triphala Powder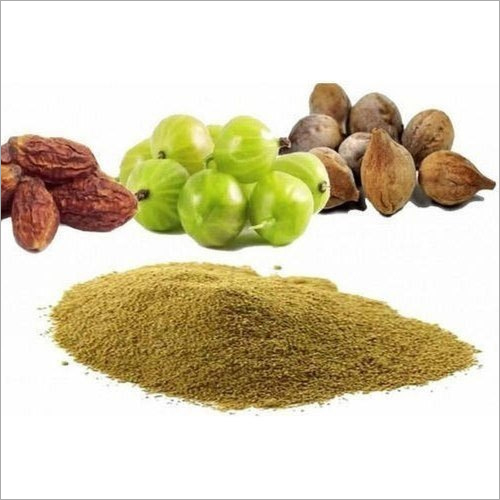 Triphala Powder
Price And Quantity
Kilograms/Kilograms

230 INR
Product Description
The Triphala Powder is an age-old Ayurvedic herbal powder which helps cleanse the colon, smoothen the digestive system, and boost overall health. It is beneficial for constipation, losing weight (obesity), reducing belly fat, body cleanse, indigestion and other abdominal problems. The powder include other benefits such as weight management, instant relief from constipation, boost energy, reduces inflammation. Triphala contains powerful antioxidants like gallic acid and polyphenols that are believed to help fight cancer. The Triphala Powder is very effective and safe for use.
Frequently Asked Questions
1. What are the benefits of consuming Triphala Powder?
Answer: Triphala powder is a popular Ayurvedic herbal remedy that is known for its numerous health benefits. It is known to aid digestion, reduce inflammation, improve skin health, support heart health, boost immunity, reduce stress, and promote weight loss.
2. Is Triphala Powder safe to consume?
Answer: Triphala powder is generally safe for most people when taken in recommended doses. If taken in large amounts, it can cause side effects such as abdominal discomfort and diarrhea. Consult your healthcare provider before taking it if you have any existing medical condition.
3. How should Triphala Powder be taken?
Answer: The recommended dosage for Triphala powder is 1-3 grams per day. It can be taken with warm water or honey before bedtime. It can also be taken as an infusion with warm water and honey.
4. Are there any drug interactions with Triphala Powder?
Answer: Triphala powder may interact with certain medications. Therefore, it is important to consult your healthcare provider before taking it if you are taking any prescription medications.